Alexandria Party Bus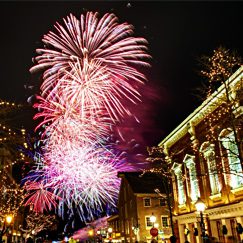 Alexandria Party Bus welcomes you! We're really happy to hear that you're considering us for your upcoming trip in our area. As you well know, our area features some of the most amazing bars, restaurants, and entertainment venues around. Whether you're celebrating a birthday, anniversary, wedding, or just heading out for a night on the town with your closest friends, we've got you covered when it comes to outstanding Alexandria Party Bus transportation! Let's go over a few of the most common questions we receive from new customers in this area.
For how many hours can we rent a party bus? We can't tell you how often we get this question! Some customers think that there is such a thing as too few or too many hours, but that is simply not the case. We're willing to work with your specific needs, so whether you need us for as little as four hours or as many as 24, or even something completely outside of those boundaries, we're there! Just give us a call and let's see what we can do.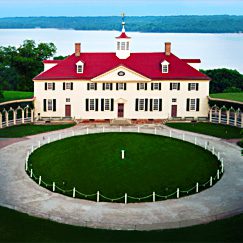 Are smoking and drinking allowed on board? While we live to please all of our customers, unfortunately smoking is one area where we have to say no. We enforce a strict "no smoking" policy in order to keep our buses smelling fresh as well as out of respect for our customers with serious smoke allergies. However, drinking is in fact allowed on board and is completely safe and legal since you'll have a professional chauffeur at the wheel. We provide you with ice, cups, and a beautiful built-in bar for your enjoyment!
Can we hook up our smartphones to listen to music? Absolutely! Our buses feature premium sound systems with either Bluetooth connectivity or cable hookups so that you'll be able to listen to all your favorite playlists on the go. We know how important the right soundtrack is to your perfect night out, so we will make sure that our setup works flawlessly for you before you ever head out on the road.
Do all my friends need to meet in one place? This depends on what you prefer. If it's convenient for everyone to meet up somewhere and pile onto the bus, we can make that happen. At the same time, if it's better for us to pick each person up at their home or place of business, that can be done too. This tends to differ depending on whether you've rented a party bus, limousine, or charter bus as well, with the party buses and limousines tending to pick everyone up individually and the charter buses fitting the other scenario.
Do you have a few questions of your own for Alexandria Party Bus? We hope you'll give us a call or send us an email so we can address your concerns. We're really looking forward to traveling with you and our entire Alexandria Party Bus crew extends a warm welcome to you and all your friends as you consider traveling with us!
Alexandria Nightlife
The Light Horse
The Light Horse is one of VA Party Bus's most recommended places for delicious food and late night nightlife. Since they're open until 2:00 AM every single night, you will never have to worry about being chased out early! The prices are quite affordable here and you'll enjoy yourself most on Thursdays, Fridays, and Saturdays. Did we mention that there are even happy hour prices here to save you even more money? You will love hanging out in the bar upstairs or enjoying the bacon wrapped dates with goat cheese in the restaurant! You'll find The Light Horse at 715 King Street in the Old Town Alexandria neighborhood of Alexandria.
Nick's
Nick's is a fabulous dance club that all VA Party Bus partygoers love to take advantage of as often as possible! Especially on Thursday, Friday, and Saturday nights, which are definitely the best times to come in! You'll enjoy a mixture of live and DJ music here depending on what night you come in. It's casual and relaxed with plenty of TVs for your entertainment. They actually have dance lessons here, which is plenty of fun, especially for certain events like bachelorette parties and birthdays! The dinners are great and the service is good too! Note that this is a 21+ club. Find it at 642 South Pickett Street!
PX
PX is an American lounge and speakeasy that VA Party Bus thinks you'll really enjoy when you're passing through Alexandria with us! It's a little bit more expensive here than elsewhere, but it's more up-scale and classy too, even romantic and intimate for special celebrations, so we feel that it's worth every penny. They have a wonderful array of cocktails for you to enjoy and to treat your party bus friends to. Note that their hours are limited, only open Wednesday through Saturday from 6:00 PM to 1:30 AM. You can find PX at 728 King Street in the Old Town Alexandria neighborhood of Alexandria.
Murphy's Grand Irish Pub
Murphy's Grand Irish Pub is a great option for you when traveling with VA Party Bus in the Old Town Alexandria area! It's very authentic and rustic feeling here, really harkening back to the good old days and making you feel as if you've stepped back in time. There are plenty of TVs scattered around so you won't have to miss your top sporting events, and the best nights to come in are Thursday, Friday, and Saturday. The live music is sensational and the beer selection is great! You can find Murphy's Grand Irish Pub at 713 King Street in Old Town Alexandria. A true winner in our book!
Zikrayet Lebanese Restaurant & Lounge
Frankly, you had us at "Lebanese restaurant and lounge!" VA Party Bus customers are in for a real treat when they choose to visit this establishment with us. It begins with wonderful customer service, with the staff really welcoming you with open arms and starting your night off right. From there, it's all about delicious food and hookah, and even wonderful live music. They have shish tawook that will simply knock your socks off, and all your other Lebanese favorites are there too! Wonderful lunch buffet too, and great cocktails after 11:00 PM. Find this one at 2006 Eisenhower Avenue in Alexandria!