Events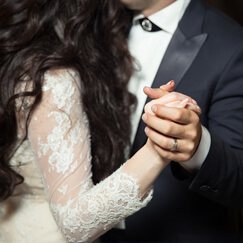 There are so many things to do in Virginia, and when you are on an excursion with VA Party Bus, you know that you've got the freedom to enjoy yourself on the road and never worry about having a designated driver or even finding a parking space! What are some of the most popular reasons to take advantage of our services? Let's look at a few of them right here.
Sporting Events - Sporting events in Virginia are one of the best reasons to hire VA Party Bus! Whether it's a professional sports team, a college team, or even your kids' high school or junior high team that you're going to watch play with a large group of family members, there's no better way to get to the game than on a fully equipped party bus. Whether the trip is a long one or a short one, you'll enjoy our flatscreen televisions, booming audio systems, and connectivity to play DVDs, CDs, and even the mp3s on your iPod. A party bus is great for pre-game tailgating or after-game bar hopping too!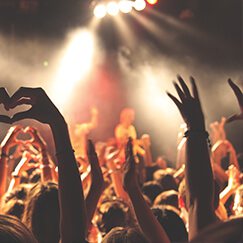 Bachelor Parties & Bachelorette Parties - If you're about to tie the knot, you've probably been busy planning the ultimate pre-wedding celebration in the form of a bachelor or bachelorette party! That final night of freedom is not best spent driving around in a cramped car, and is much better suited to traveling in luxurious style with all your friends in a spacious party bus. You can go from bar to bar, from club to club, or simply travel the long distance to the most exclusive club that you know, all in the comfort of one of our buses. You'll enjoy the hi-tech features on our buses, including fiberoptic lighting, flatscreen televisions, leather seating, and even dance poles! There's no better choice for that wild night out on the town.
Weddings - After that incredible bachelor or bachelorette party, you'll certainly want to take advantage of our services again for your wedding. After all, there is no more stylish and contemporary mode of transportation to get you to and from all your wedding destinations, from the church or wedding venue to the reception and perhaps even to the honeymoon destination if it happens to be within driving distance! We have special wedding packages available for you, so be sure to ask about them when you call.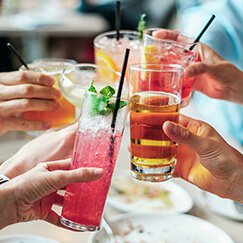 Concerts - When you're going to see that exciting music act that you've been dying to see, whether it's at an arena or at a smaller venue, it's always fun to gather a bunch of your friends together and rent a party bus to take you to the concert and back. Somehow nobody ever wants to pile back in that cramped car for the long trek back home after having fun at a concert for a few hours, and now you don't have to. You can keep the concert going all the way home too! Just pop in a CD or connect your iPod to our sound system and you can continue dancing the night away right there on the bus. It doesn't get any better than that.
Those are just a few of the most popular events that we rent our party buses for, but no matter what type of event you are holding or attending, we can customize a travel and transportation package that will suit your needs just perfectly! When you're ready to book that big day or big night with us (or both!), just click here to contact us.