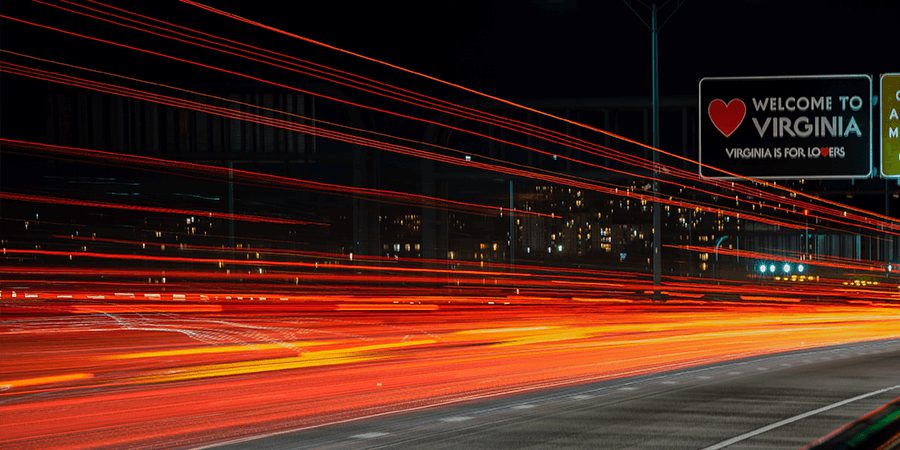 VA Limo Buses
Providing limo rental & luxury transportation services to the great state of Virginia in style
Latest Features:
Flat screen TVs
DVD / Blu-Ray players
AM/FM radio, CD player and iPod hookup
VIP rooms to travel in style
The hottest custom leather interiors
Spacious interiors and comfortable seating
Beautiful disco fiber optic lighting
Bar areas with coolers and glassware
Full limo tint for the ultimate in privacy
Incredible sound system that provides crystal-clear quality audio
Luggage capacity so you can bring anything you need while you travel
Cup holders so you don't have to worry about spills on the road!
When you're planning your bachelor and bachelorette parties, weddings, proms, football games, and other group outings and all occasions and events, we are both your safest and your most affordable option! Our deluxe limo buses are designed to provide the smoothest ride and the most courteous transportation service that you have ever experienced.
There's no need to worry about the hassle choosing a designated driver, or even to stop partying in between clubs and bars on your crawl, because you can bring your own alcohol on board and keep the celebration going while you're chauffeur handles your ride on the road professionally to take you to and from your special occasion! If you've never experienced the fun of a limo bus before, our company would love to introduce you to it!
Whether you're planning a bachelor or bachelorette party, your wedding transportation, a birthday, attending a sporting event, or perhaps attending the biggest concert or festival of the year, we can accommodate you and your friends large group transportation needs and make it memorable with our chauffeured luxury vehicles with can be called a nightclub on wheels for your ultimate night out from pick up to drop off.
If you need transportation that doubles as entertainment, whether it's tonight or for an event far in advance, why not call us at 703-991-2088 or email us at info@vapartybus.com and book a limo or rent a luxury bus limousine for your special day or night on the town! We look forward to hearing from you.
Virginia is a great place to have a celebration. We are the leading company in the area and can take care of any of your limousine needs. If you don't happen to be in the area and you only travel here we recommend that you check out Las Vegas Party Bus and Los Angeles Party Bus. For Michigan we recommend Lansing Limo Service, Rochester Hills Party Bus as well as Detroit Party Bus.
The Events That Our Customers Can't Resist!
We do a lot of business for all kinds of personal and business events in this area. Everyone, whether they are an individual or a corporate customer, can appreciate the benefit of having an amazingly comfortable vehicle and an incredibly professional chauffeur at your beck and call. We'd love to tell you about a few of our most popular events, but please know that we can serve any event at all and you are only limited by your imagination and creativity!
---
Sporting Events - Our customers love attending all kinds of sporting events, including professional sporting events, college sports team games, and even local high school or junior high games if it happens to be your kid that's playing! That's a great time to get together a bunch of your family members to go and show your support for your child! And if you're headed out to a major arena to enjoy some pro sports, you'll love avoiding the usual hassles of traffic and parking, and you'll be dropped off and picked up right at the door by your professional chauffeur! Having all our entertainment features at your fingertips is a major perk as well! You can really live it up as if you're a pro athlete yourself!
---
Bachelor Parties & Bachelorette Parties - If your wedding is an upcoming event, we hope that you've considered us for your transportation! And if that's what you're here for, we'd like to let you know about our special bonus offer. If you book your bachelor or bachelorette party at the same time that you book your wedding, we've got a special discount for you! That's just our thank you for your loyalty. These are the wildest nights of your life and you definitely want a vehicle that can withstand that craziness! Travel between the bars and clubs with the greatest of ease and continue the celebration as you go!
---
Weddings - Despite that limo bus reputation for being wild and crazy, we can also provide really elegant transportation for the most beautiful day of your life, the day that you tie the knot with your significant other. We've got crisp white buses that are just gorgeous inside, with glowing mood lighting and great sound systems and HDTVs that you can use to play home movies on and set a really celebratory tone. The buses will look fantastic in your wedding photography and your friends and family will really enjoy the comfortable transportation! We also provide wedding decor and a bottle of champagne for our wedding customers!
---
Concerts - Similar to sporting events, when you're traveling to a concert, you will love the benefit of avoiding traffic and parking! You'll be living it up like the artists you're going to see, with your own version of a tour bus, decked out with such wonderful entertainment features and even a built-in bar so that you can keep the drinks flowing all night long! Keep on pouring and you'll save money on drinks at the venue!
The Rest Of Our Fleet
VA Limos
See Our Limousines
VA Charter Buses
See Our Charter Buses